Originally published by sps.columbia.edu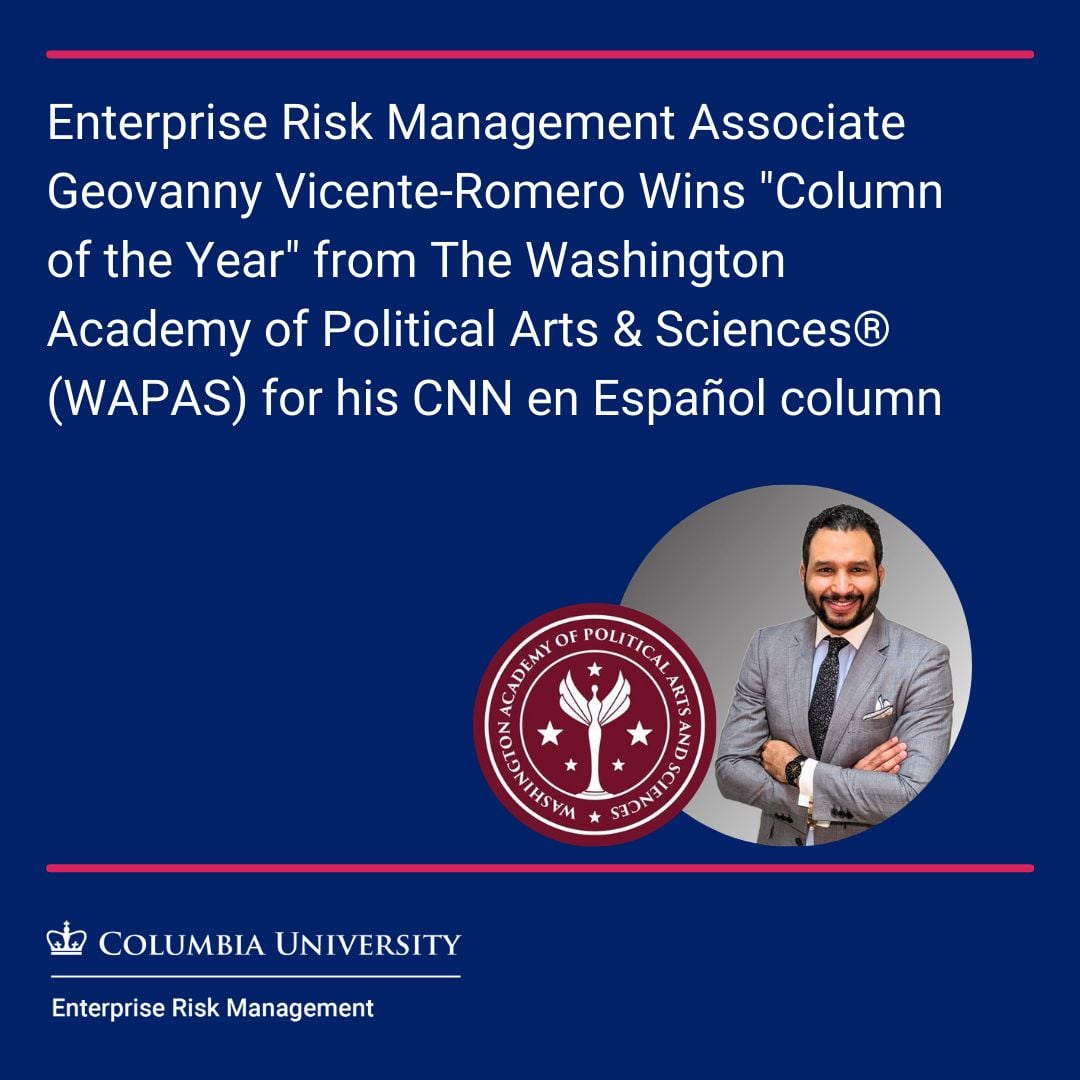 Columbia ERM Course Associate Wins Political "Column of the Year" for CNN en Español the Napolitan Victory Awards in Washington, D.C.
Columbia ERM Course Associate, Geovanny Vicente-Romero, won «Column of the Year» from the Washington Academy of Political Arts & Sciences. He will accept the honor at the Napolitan Victory Awards on November 17th in Washington, D.C.
The awards recognize the best political communication campaigns aimed at Spanish-speaking audiences around the world. This year marks the third time he's been nominated and the first time he's been named the winner for his CNN en Español column.
In addition to being a ​columnist for CNN, Geovanny Vicente-Romero is an Associate for the ERM course, Strategic Communication for Risk Professionals at Columbia University.
"I am honored to receive this recognition for the work I do through my weekly column in CNN, where I analyze not only the political landscape and democracy of Latin America in the wider world but also injustices, human rights, and political equality. I am grateful that the Napolitan Victory Awards have taken into account what we are doing. This nomination has great value for me," said Geovanny Vicente-Romero.
Source: sps.columbia.edu